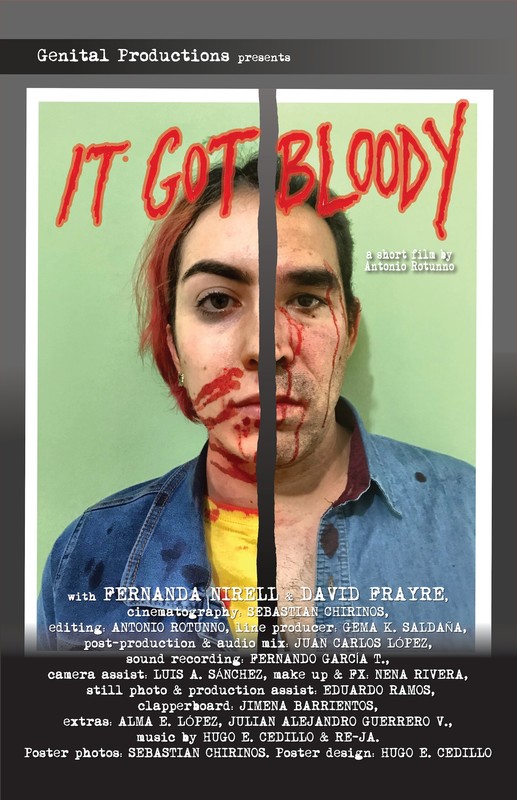 It Got Bloody [2022]
A girl is being hanged by a guy in the middle of a room. If she manages to escape maybe we will know the reason why he tries to murder her with such hatred.
Writer(s): Juan Antonio Rotunno
Producer(s): Juan Antonio Rotunno
Duration: 3 Minutes 37 Seconds
Country: Mexico
Language: English
Aspect Ratio: 16:9

Juan Antonio Rotunno
Cd. Victoria, Tamaulipas. 1970. Founding member of the experimental rock band La Función de Repulsa (1986) and Genital Productions Collective (1991). Publisher of Taladro fanzine (1989-2006), which origins a radio program still broadcasting in Radio UAT. Founder – Organizer of Taladro-Fest since 2006. He worked five years in the University's TV Department, venturing in film since 1991. Director of twelve short films and 2 features. Director of the film festival Vic Film since 2018, in his natal city.