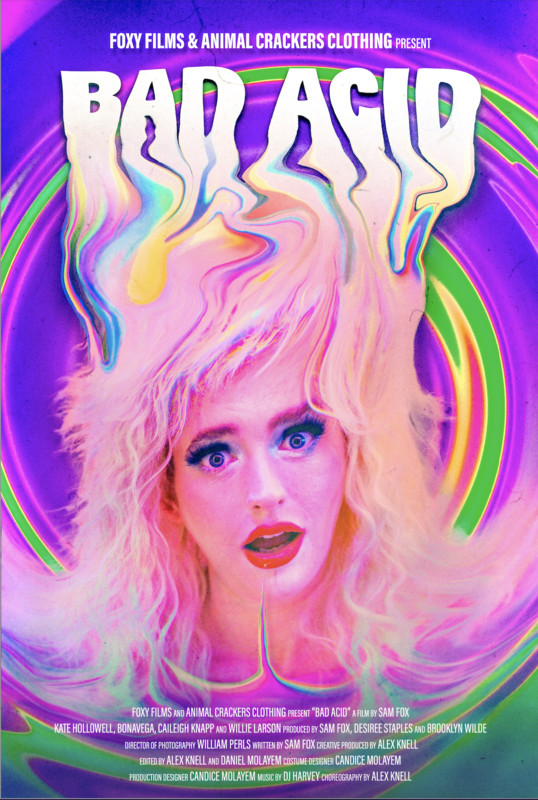 Bad Acid [2021]
Sheila, a self-obsessed aerobics fanatic, accidentally ingests some toxic hair gel while doing her morning workout, propelling her on a psychedelic foray into the dangerous world of Aerobics Cult Leader John Flexi.
Writer(s): Sam Fox
Producer(s): Sam Fox, Candice Molayem, Desiree Staples, Alex Knell
Duration: 6 Minutes 34 Seconds
Country: Not Specified
Language: English
Aspect Ratio: 16:9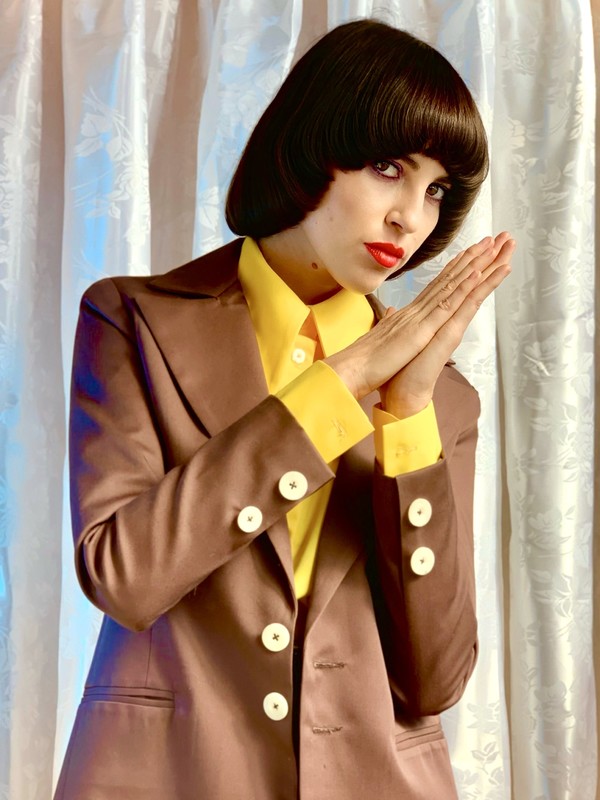 Sam Fox
Born on a secluded animal farm at the top of Malibu's infamous Mulholland Highway and now based in Venice Beach, Sam blends highly stylized imagery, music, and psychedelia with horror and genre cinema via her production company Foxy Films (WOWZERS, UNAGI). Inspired by a clothing collection from indie fashion label Animal Crackers Clothing, for whom she often collaborates, Sam wrote and directed BAD ACID in 2021 featuring Bonavega, Number One Pop Star and DJ Harvey. Sam also produces with the Greatgrandma Film Collective, namely as executive producer along with Desiree Staples on Heidi Weitzer's female ensemble comedy feature MY DIVORCE PARTY coming Fall 2022 (ft. Rumer Willis), and as producer on Britt Lower's CIRCUS PERSON, which screened at Tribeca Film Festival, won Best of Festival at Catalyst 2021, the Audience Award at Nashville Film Festival and which FX Productions' Diversity Hire, Ltd. is currently developing into a half hour TV series. Sam is also developing her mother's journey through addiction memoir BLOOD IS THICKER THAN VODKA into a mini series about alcoholism and family dysfunction, as well as Alex Knell's horror fantasy project, MALOCCHIO, about body dysmorphia. Sam freelances as a commercial producer for J. Crew and spends her free time surfing, sailing and disco dancing.