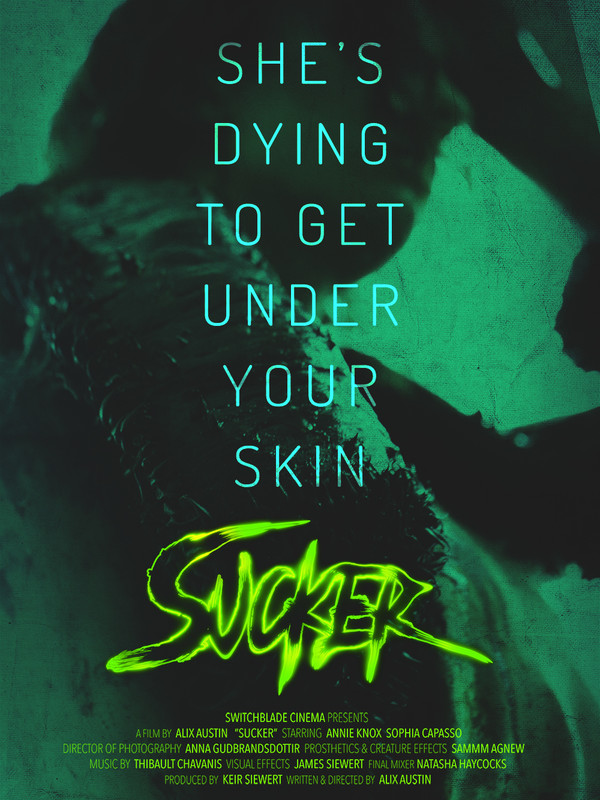 Sucker [2022]
She's dying to get under your skin... Log line: In a twisted story of co-dependence, two sisters are pitted against each other by a giant, abhorrent leech creature that uses its mind-controlling influence to puppeteer them from the inside out. // Short Synopsis: To her horror, Sam discovers her sister Caitlin has been infested by a monstrous leech creature, that is slowly sucking her life force dry. Caitlin is reluctant to accept help and the sisters quarrel over how to deal with the parasite. Meanwhile, Sam struggles against the creature's hostile, telepathic takeover, only to find that she herself has become a host...
Writer(s): Alix Austin
Producer(s): Keir Siewert
Duration: 8 Minutes Seconds
Country: United Kingdom
Language: English
Aspect Ratio: 16:9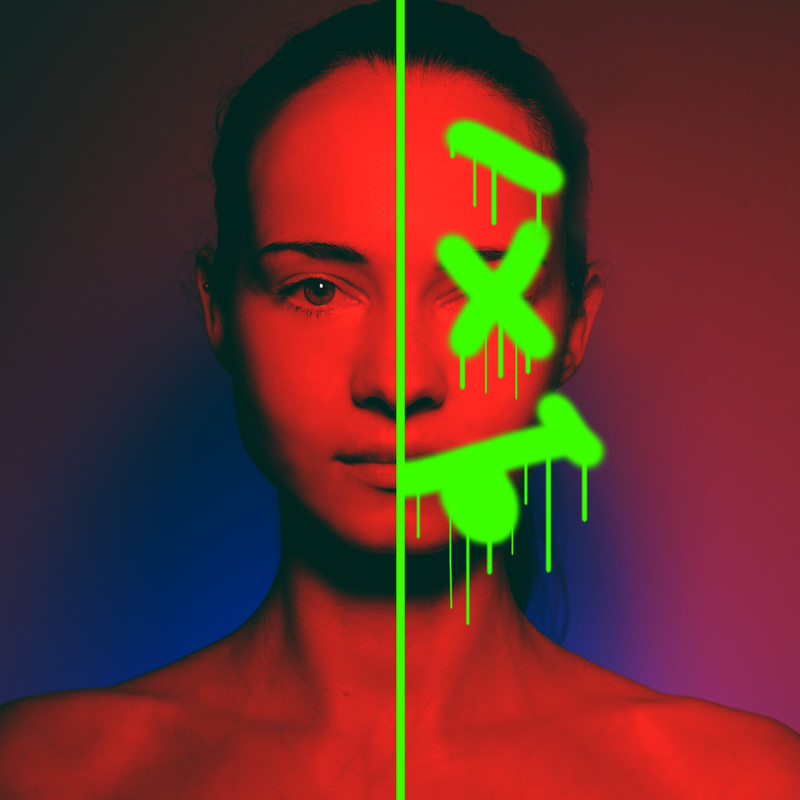 Alix Austin
Alix is a British/Swiss Director and Creative Producer - she has a big passion for practical creature effects, lethal sound design & killer soundtracks.
Most recently she co-directed her first feature film KILL YOUR LOVER with creative partner in crime Keir Siewert. Think 'Blue Valentine' meets 'The Fly': www.switchblade-cinema.com/kill-your-lover
They also co-directed the London segment of Horror Anthology Feature ISOLATION (2021) together, alongside Dennie Gordon and Larry Fessenden (Wendigo, The Last Winter). The film celebrated premieres at Frightfest & Screamfest LA. The project was featured on Variety, Rue Morgue, Dread Central and Bloody Disgusting.
She previously co-created and produced horror short RETCH, which screened globally, including the London Short Film Festival, Brussels International Fantastic Film Festival and won Best Horror Short at Cinefantasy Film Festival in Brazil.
Other genre experience includes 2nd Unit directing for FOLLOWERS (2021) director Marcus Harben, whose memory Sucker is dedicated to. He was a huge horror fan and was a dear friend to the Switchblade Cinema team, but sadly lost his battle with cancer last year.