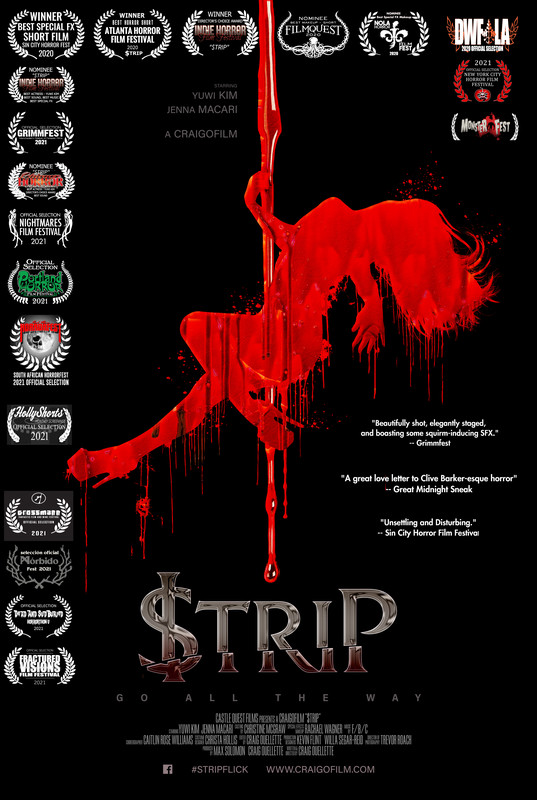 $TRIP [2020]
It's Penny's first night stripping at an underground club. Will she go all the way? And what happens to her if she doesn't?
Writer(s): Craig Ouellette
Producer(s): Max Solomon, Craig Ouellette
Duration: 10 Minutes 55 Seconds
Genres: Horror
Country: United States
Language: English
Aspect Ratio: 2:1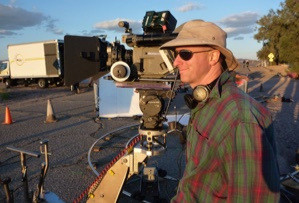 Craig Ouellette
Craig grew up in Denver, Colorado and Dallas, Texas. He graduated with honors from the University of Iowa. He also studied directing with Judith Weston.
Craig is the writer/director of the independent feature "All The Days Undone" and more than 25 short films, most in the horror, thriller and action genres. They have over 70,000,000 views online, have played numerous festivals and won multiple awards.
He also co-produced the award winning feature "Ball of Wax". And was director of photography and editor on the feature "I Was A Teenage Wereskunk", available on Amazon.
When his Mom was diagnosed with Cancer, Craig captured much of her year-long ordeal on video. The resulting feature "The Closer She Gets" was accepted into Slamdance, won best documentary feature at the Zero Film festival and has been used by hospice care professionals to help families cope with their own cancer journeys.
In addition to film, Craig is an avid traveler. He has been to 44 countries, all 50 United States and always finds inspiration in the uniqueness of other places and cultures. He blogs about it at CraigoTravels.com.